Preamble
The coronavirus epidemic made typical free-time concerns fade in urgency and motivation. But at long last, the skis have been cleaned, waxed, and put away for storage, and it's time to take a break and do some processing of data that doesn't involve health and safety.
What's in a ranking anyway?
Any list or ranking order is a way to grade something according to a set of priorities or values.
Last year I experimented with scoring predictability, quality, and inconvenience of the ski areas whose conditions I'd surveyed. Predictability came down to the length of ski season; quality the average skiing conditions; inconvenience was the drive time with a slight exponential multiplier.
This year I recorded the data of ski conditions for 41 ski areas across 20 weeks' time, and plugged them into Excel. In all, I updated my report table 49 times from Nov. 15 when Craftsbury opened till the end of March, by which time no areas were open even though Bear Notch was still grooming and updating, an average of almost 2.5 times per week.
Ranking
The top eleven places for skiability this year were:
Craftsbury Outdoor Center
Mt. van Hoevenberg
Osceola Tug Hill XC Ski
Lapland Lake
Bretton Woods
Trapp Family Lodge
Jackson Ski Touring
Cascade
Great Glen Trails
Garnet Hill
Rikert
If you wanted to live somewhere close to reliably good cross-country skiing, the usual suspects are the best bets: Vermont's Northeast Kingdom, the Adirondacks (northern or southern), lake-effect snow country in central NY, or the White Mountains of New Hampshire. The chart below maps the percentage of time an area had any kind of skiable conditions, and the length of their ski season. (I edited the areas represented to maintain legibility):
This year, fourteen weeks was a bit above the median for all the areas I tracked- call it a 'passing grade' for length of season. Percentage of skiable conditions for the season confirms how poor the snowfall was in the lower latitudes and elevations.
Optimizing the experiential opportunity
No matter where we live, distance is a large factor in choosing whether to ski at all, and the farther we have to drive the choosier we're likely to be. Last year I tried out some calculations to balance the conditions:distance valuation. This year I reworked it and call it 'Qi'. Qi estimates the perceived utility of a ski area in relation to distance from NYC. Here's the top ten ski areas for this season, ranked by Qi:
But what is 'Qi' anyway? Warning: you are about to enter the nerdopolis zone.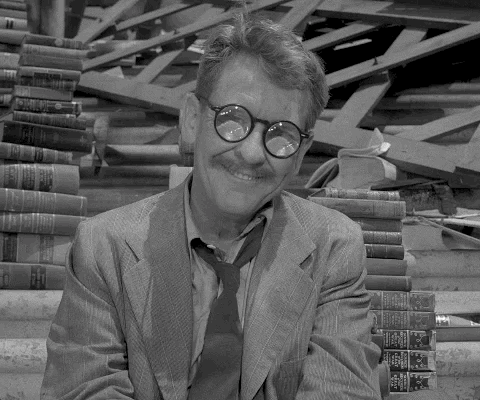 Behind a curtain of charts are assumptions
Quality and predictability
We want to know that we can plan for having some kind of skiable conditions because mobilizing (even if only ourselves) requires motivational and logistical effort. So we like places that have predictably decent conditions.
If you've ever looked at 'State of the touring centers', you know I record ski conditions as 'Good skiing', 'Skiable', or 'Minimally skiable' throughout the season. Total number of times an area reported skiable conditions divided by 49 updates through the season yields the percentage of instances that one could ski at any given area. Higher percentage means better chances that conditions were skiable on any random day.
But to make it more in line with human expectations of quality, I set 'Skiable' conditions to be worth 0.8 that of 'Good skiing', and 'Minimally skiable' only 0.6. Hey, none of us would turn down a day of skiing, but poor conditions don't call to us the way fresh snowfall on a solid base does.
Calculated altogether, the adjusted skiing quality as a percent of the season says something about both predictability and quality. To score a 100%, a ski area would have to have to maintain good skiing conditions at every check throughout the entire season, a practical impossibility on account of weather. 85% would probably qualify as a very good season.
aside: snow farming/making skews skiability
Craftsbury did quite well with an adjusted quality of 78%. But they have both a pilot snow-farming operation as well as snow-making for a couple of trails. Weston of course is the real anomaly in the graphic, b/c they maintained a 1k manmade loop for 15 continuous weeks. TBH, I'm trying to figure out how to account for that, but ski areas don't typically report the extent to which trail conditions are supported by manmade or farmed snow. Craftsbury is an exception in that regard as well, usually differentiating between the conditions you could expect on supplemented parts of the trail vs. the 'woods'.
Assigning a value to time (and carbon)
As to inconvenience, that's basically drive-time from midtown Manhattan, with its own adjustment. As with last year, I apply an exponential multiplier to drive-time in hours, resulting in a number that becomes progressively more imposing with greater distance. For example, the 'inconvenience' of going to Prospect Mountain is about double that of going to Minnewaska, which is itself roughly twice that of driving to Fahnestock. To illustrate the effect, if you were to think of driving to Fahnestock as the equivalent of a $15 time-carbon cost, you would sacrifice over $60 for a trip to Prospect Mountain. Seems like a reasonable multiplier.
The Qi of skiing: your day off matches their ski conditions
Quality divided by Inconvenience = Q/I, or Qi. It's a dimensionless quantity which can be used to compare any two ski areas for the same season, based on their skiability and proximity to NYC.
This season, the highest Qi score was that of Lapland Lake's. They had 'Good skiing' for the equivalent of about 10 weeks out of their 14-week season. So despite the time-carbon cost, it was likely that your free time and their skiability would have matched up. FWIW, Craftsbury, which had an 18-week season, managed 9 weeks of 'Good skiing' conditions.
Prospect Mountain was right behind Lapland Lake in Qi, but had fewer Good skiing days: 7-8 weeks out of their 14-week season, and about 5 weeks' worth of 'Skiable' conditions.
The next four in the Qi ranking have similar scores, but the conditions vs. drive-time balances vary, so choosing would have depended on other qualitative values. Shortest drive? Notchview. A place with a nice village and accommodations that won't break the wallet? Brattleboro. Trail system with backcountry access? Garnet Hill. Extensive trails and terrain for competition training? Mt. van Hoevenberg.
One more thing
What I'm looking to unwind is my nature as a creature of habit and highways. Like any animal, I tend to stick to familiar and well-trod paths. But there are times when I could benefit from seeking new territory. Here's the same chart as above, but this time organized slightly differently:
Generally speaking, skiers in the NYC area this past season would have relied on the I-87 route to one of the areas in the 'dacks, or the Taconic to Prospect Mountain. But with a sightly earlier exit off the Taconic we can see that Notchview would have been a decent bet, while those in northern NJ or Orange county might have been tempted by Osceola.
It's part of human nature to see where we can go, and skis are an instrument we've inherited from the paleolithic to help us do that. I'm planning to use data to enhance anecdote and reconnaissance for new trails I can set my skis onto and explore in seasons to come.
Got an improvement to suggest? Want to know more? Leave a comment or a pingback. Thanks for reading. Stay safe and healthy.